Our Mercalin Writer will be replaced by our similar premium Soppec products: the Fluo Marker and Standard Marker for the non-fluorescent paint.
With a writing nozzle and an innovative cap, the Fluo Marker and Standard Marker are easy to use and reach all customers' expectations in the forest industry.
FLUO MARKER AS A FLUORESCENT MARKING SPRAY
With a writing nozzle and elaborated formulation, the Fluo Marker spray is the best solution for fluorescent marking. This marking spray paint is ideal for many uses: short- and medium-term tree marking for felling, marking for thinning, boundaries of temporary stands, wood stands during sales, log inventories, sawing product inventories, etc.
Available in 7 colors, the marking neon spray paint Fluo Marker allows high visibility, including from afar, when applied to any type of timber thanks to its fluorescent formulation. It has an excellent performance and covering power without drops.

STANDARD MARKER AS A NON-FLUORESCENT MARKING SPRAY
Standard Marker is a non-fluorescent tree marking spray paint used for temporary marking in the forest industry.
Available in 5 colors, the Standard Marker has an excellent adhesion and excellent covering power on all wood surfaces. This premium product is ideal for medium-term marking (marking duration is about 1-2 years depending on the application conditions and surface), and can resist to extreme temperatures (-15°C to 50°C). Its special cap allows users to work in clean and safe conditions.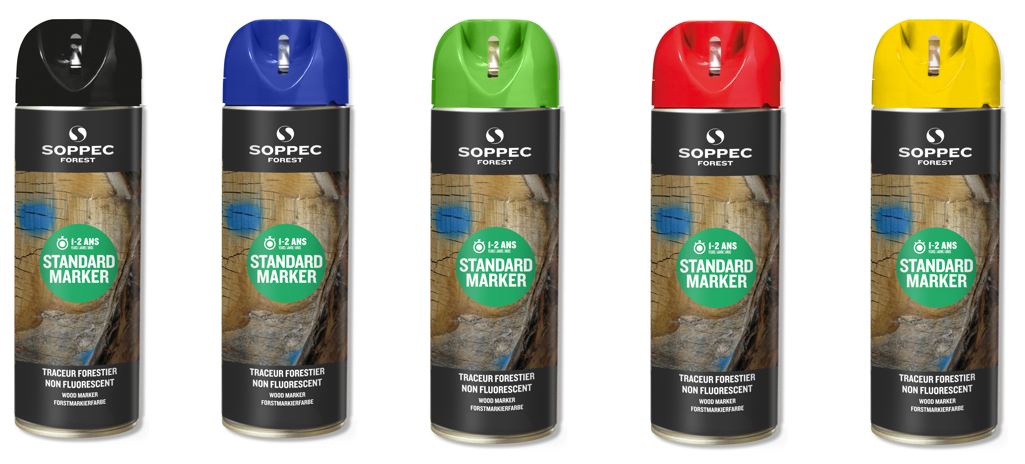 USE OUR FORESTRY HANDLE
For a better application, we recommend you to use the Forestry Handle. Intended to improve the grip on the aerosol, you will be able to spray the Standard Marker or Fluo Marker with facility. This handle clips onto the aerosol and makes it easier for the user to carry out his marking work.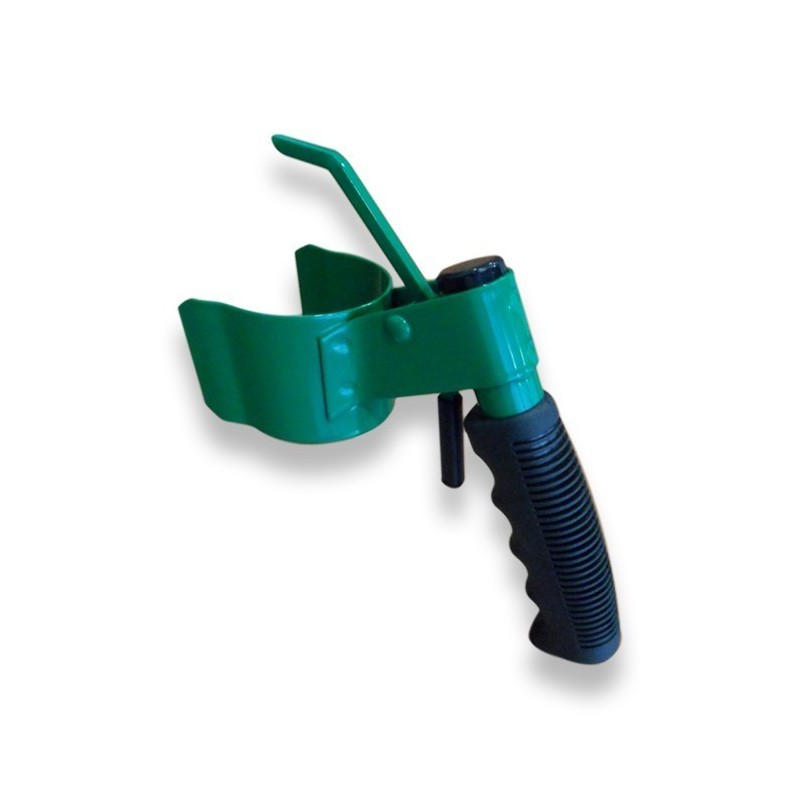 WANT TO TRY OUR FORESTRY MARKING SPRAY PAINTS ? 
If you are interest by our Fluo Marker and Standard Marker, we offer you the possibility to try them out by sending you one sample of each product for free !
CONTACT US
Email: order.nordic@technima.com 
Phone: +46 (0) 31 10 21 90